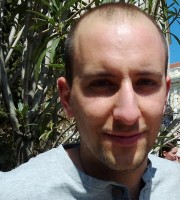 Király Attila
ügyvezető, marble digital Kft.
Budapest, Pécs
Field of interest
Fenntarthatóbb városi rendszerek
Job
Projektvezető
Name of organization
marble digital Kft
Intoduction of organization
Hatékony webes megoldásokat kínálunk azoknak, akik szeretnének egy szép és letisztult weboldallal megjelenni akár asztali számítógépen, akár mobil eszközökön. Ehhez kapcsolódóan partnerek vagyunk minden szükséges feladat elvégzésében, legyen szó kommunikáció tervezésről, arculat kialakításáról, weboldal építésről, technikai ügyintézésről, a tartalom feltöltéséről, akár megírásáról, vagy az elkészült weboldal üzemeltetéséről.