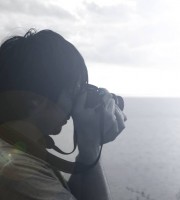 Horváth Attila
Energiahatékony lakások kialakítása
Pécs
Field of interest
Alkalmazkodás az éghajlatváltozáshoz
Fenntarthatóbb városi rendszerek
Ipari szimbiózis
Job
Építészet, energiahatékony belsőépítészet, burkolatok
Name of organization
MONGE studio
Intoduction of organization
Vállalkozásunk 3 éve működik. Fő kutatási anyagunk a beton, eleinte ezzel kísérleteztünk, majd áttértünk az egyedi lakáskiegészítőkre, kiemeltképp az okos-otthon rendszerbe illeszthető egységekre. Itt is az egyik legfontosabb szempont az energiahatékonyság, célunk a lakáson belüli energiafelhasználás optimalizálása és csökkentése, mindezt úgy hogy a berendezések dekoratívak maradjanak.
Name of project
Smart Concrete Home - SCH
Intoduction of project
Jelenleg legnagyobb prioritást élvező projektünk egy komplett "okos otthon" fejlesztése, mely magában foglalja az össze lakáson belüli intelligensen vezérelhető fényforrást, a fűtésrendszert, saját tervezésű és gyártású fűtőtestjeinkkel. Beton platformú vezérlőpanelünket, kültéri világítást, valamint az egyik legfontosabb részegység a vezérlő szoftver, mely a komplett rendszert irányítani képes, és esetleges egyéb okos kiegészítőkkel is integrálható. A szoftver fő funkciója az automata igény feltérképezés funkció, mely a felhasználók okos-telefonjával állandó kommunikációt folytat, így a fűtés és a világítás is optimalizálható.