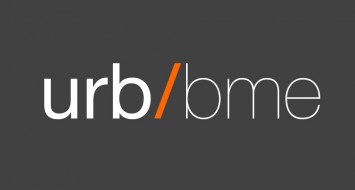 Introduction
We are happy to share the result of a successful cooperation between a Hungarian PiP Host, and a Polish Pioneer. Alicija Romaniak spent this October at the Budapest University of Technology and Economics, Department of Urban Planning and Design Faculty of Architecture and wrote a paper together with Judit Skaliczki and Árpád Szabó about the brownfield zone in the neighbourhood of the Gas Works area in Óbuda.
Interview
Strategies Resolving Spatial Fragmentation: Case Study in the Brownfield Zone of Budapest
Alicja Romaniak, Judit Skaliczki, Árpád Szabó
The transitory belt of Budapest contains a great number of underused, brownfield areas awaiting rehabilitation as a result of the economic transformations of the last few decades. The paper deals with a characteristic problem of this belt, the visual and spatial fragmentation, and examines it at one specific location: the neighbourhood of the Gas Works area in Óbuda. Through this example, it proposes specific urban design and landscape oriented spatial strategies that could be applied to this fragmented site. These strategies use densification tools, deal with the reprogramming of the open landscape, and propose urban landscape design interventions with the goal of hydrological management. The objective of the paper is to identify approaches dealing with the fragmentation of the neighbourhood and propose tools for articulating a more connected, visually more integrated environment.